With something for the entry-level golfer to the seasoned professional Izu is perfect for a golf-centric holiday or a quick round while you are on holiday.  
The diverse geography of the area makes for some unique features and courses ranging from the mountainous to the laid back and long.  
Popular Golf Courses in Izu
Izu City has many golf courses to choose from with most of them located in the Northern areas of Izu and in the elevated regions of the Peninsula with many offering great views of Mt Fuji while you enjoy your round.
The picture-perfect Kawana Hotel Fuji Course, located on the east coast of Izu Peninsula, is perhaps the most renowned course in Izu and regarded to be one of the Top 100 golf courses in the World.
Izu City is ideal for visitors who want to experience the best Izu has to offer in one place.
Ito City is a popular destination with an array of activities and attractions for all ages.
Some of the best and most unique views of Japan's iconic mountain are waiting in Izu.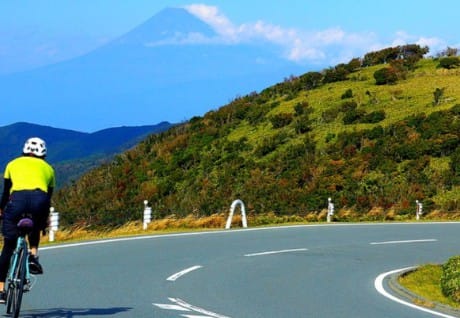 Izu is quickly becoming Japan's premier destination for cycling enthusiasts.
ITO CITY GOLF COURSES
KAWANA HOTEL GOLF COURSE
Situated on a rocky point the Fuji course firmly ranks 56th in the World for the top 100 best courses.
IZU CITY GOLF COURSES
IZU KOKUSAI COUNTRY CLUB
Although not an overly long course it has a rich variety of up and downhill holes that will challenge your intellect.
SHUZENJI COUNTRY CLUB
Established in the golden age of golf course construction, this Seizo Tomizawa designed course has a timeless design and feel.
LA FORET COUNTRY CLUB
Designed for golfers of all abilities the course has plenty of stimulating elevation changes with multiple tee options, but don't worry, each group gets a 4 person remote-controlled motorized cart.
Izu Peninsula has 12 beautiful golf courses set in stunning locations. 
Check Mount Fuji Travel to find and book activities in Izu.
The Izukyu-line is a sightseeing route running along the East Coast of the magnificent Izu Peninsula.
Enjoy riding the Izuhakone Line trains and buses with a special discounted pass.