Izu Peninsula is well known in Japan as a popular destination for cyclists of all levels offering various routes suitable for all levels.
Izu City is to host both the Track Cycling and Mountain Bike events at the 2020 Tokyo Olympics and Paralympics and is home to the Velodrome and Izu MTB Course.
Popular Cycling Routes in izu
Cycling is popular throughout the Peninsula and ranges from leisurely one-day city cycling excursions to longer multi-day bike packing.
Renting a bike is a great way to get around cities like Numazu and Mishima which are both relatively flat and a bicycle helps visitors get around to the most popular attractions in the town. 
Longer coastal rides along Izu's West Coast or through the high elevation hill climbs along the Izu Skyline and through the Amagi Pass are bound to satisfy even the most enthusiastic cycling enthusiasts.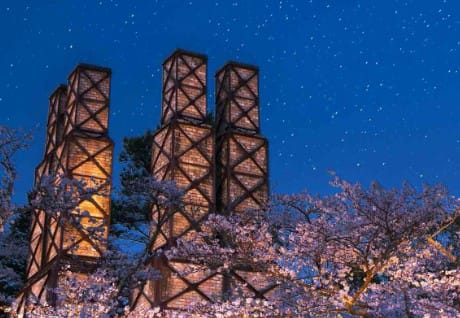 Izunokuni is a town with a proud history that is full of surprises, and a mecca for cyclists.
The Kannami area nurtures organic farming and is great for golf, hiking & cycling.
The Izu coastline is steep rugged, and breathtaking on both coasts.
Coastal vistas & stunning views of Mt Fuji from the green make golf in Izu special.
IZUNOKUNI
Izunokuni is home to the Merida Cycling Academy and has a large exhibition of Merida bicycles including Merida rental cycles available for exploring the local area.
You can pick up a variety of high-level bikes and e-bikes to rent for a day or multiple days at a very reasonable rate.
Kona Stay is located in the Nagaoka Onsen district of Izunokuni is the perfect accommodation for weary cyclists with its bike-friendly policy and safe storage - it is a popular destination with many World-class cyclists visiting the Izu Velodrome.
IZU CITY 
The small hot spring town of Shuzenji is also a popular destination with cyclists.
Easily accessible from Mishima Station and Tokyo this charming, historic Japanese town is only 20 minutes drive from the Tokyo Olympic Velodrome and MTB Course.
It is also a great place for cyclists to base themselves if they want to challenge the never-flat Nishi Izu skyline and take in breathtaking views of Mt Fuji on a clear day.
Ride Japan offers 3-day self-guided tours in the Izu Peninsula - A good choice for those looking for a cycle-centric trip with affordable package prices and more information on cycling in Izu in English.
Cycling in Izu Peninsula the Southern and Western coasts are less developed than the East and provide spectacular views as you cycle the coastal roads.
Check Mount Fuji Travel to find and book activities in Izu.
Enjoy riding the Izuhakone Line trains and buses with a special discounted pass. 
Shimoda, where Commodore Perry of US Navy arrived 160 years ago.