Explore Culture & History in & around izu
Izu has a rich history and culture ranging from castle ruins, traditional temples, and shrines that date back more than 1200 years through to modernised industrial heritage from around the start of Japan's Meiji era in the mid 19th century. 
Shizuoka stands between Tokyo and Osaka, on the Tokaido Road, and a unique culture has developed in Izu as it assimilated parts of different areas with a variety of histories.
Popular Culture & History Destinations in Izu
Between 680 – 710 A.D. 3 districts on the Peninsula were amalgamated to create the province of Izu which existed as its own self-governed province until it was merged to form modern Shizuoka Prefecture when the Meiji government was created.
Today there are many sites around Izu that tell the story of its past – from Shuzenji Temple built in 807AD by Buddhist monk Kobo Daishi through to Gyokusenji temple established by Townsend Harris as the first U.S. Consulate General in Japan in 1856.
The garden city of Mishima is blessed with fresh Mt Fuji spring water flowing through its streets.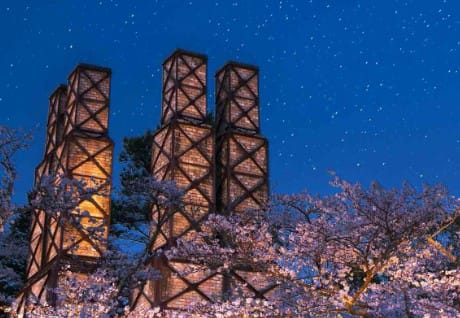 Izunokuni is a town with a proud history that is full of surprises, and a mecca for cyclists.
Many of Izu's colorful & lively annual festivals have roots dating back hundreds of years.
Fresh seafood, wasabi, and local produce ensure outstanding culinary experiences.
SHUZENJI TEMPLE - IZU CITY
Shuzenji Temple is said to have been built in 807 AD by the famous Buddhist monk Kobo Daishi who is said to have discovered the Tokko no Yu Hot Spring that the town has become famous for.
The town of Shuzenji is also associated with turbulent and tragic historical events during the 12th century Kamakura Period when the son of Japan's first Shogun, Minamoto Yoriie, was assassinated.
PERRY ROAD - SHIMODA
Perry Road in Shimoda is famous for the landing of Commodore Perry's 'Black Ships' and the short walk is packed full of history and beautiful architecture.
Commodore Perry sailed to Japan in the mid-1800s and forced Japan to open its doors to overseas trade after more than 250 years of isolation.
After signing the Treaty of Shimoda at the local Ryosenji Temple Perry left Townsend Harris to work through the finer details of trade negotiations between Japan and the US.
Townsend Harris established the first US Consulate General in Japan at Gyokusenji Temple which you can visit in Shimoda and is famous for hosting former US President Jimmy Carter.
YAMANAKA CASTLE RUINS - MISHIMA
Yamanaka Castle was a strategic fortification built by the Hojo Clan during the Warring States Period of Japan when Samurai ruled the lands and different clans were in a constant state of conflict. 
Yamanaka Castle Ruins offer history, a lesson in tactical castle defenses, and an impressive view of Mt. Fuji, when the weather is clear, all rolled into one experience.   
Shuzenji has long been a place for relaxation & reflection – make the most of your time here by checking out these 5 things to do.
Check Mount Fuji Travel to find and book activities in Izu.
Izu Shuzenji Okunoin Walking Tour
Enjoy a 10 km walk round trip from Shuzenji Temple to Okunoin Temple.
Visit an authentic Onsen town, Izunagaoka for your special experience witha their time-honored Geisha.