Hotels in the Izu Peninsula are most often found in larger towns and cities and are located near the centre of town and close to the train stations – primarily providing accommodation to businessmen or travelers who are just looking for a bed for the night.
Hotels in Izu range from budget-friendly business hotels which provide a small room with an attached bathroom and a simple breakfast to a more spacious 4 star quality room with a restaurant on the premises.
Some Popular Hotels in Izu
Most hotels 3 star and above will have English speaking staff and a choice of western and japanese style menu for dinner and breakfast.
Although common onsen baths are available, hotels will also provide a toilet and bathroom in your room.
The garden city of Mishima is blessed with fresh Mt Fuji spring water flowing through its streets
Located at the foot of Mt Fuji, Numazu is the gateway to Izu's stunning West Coast.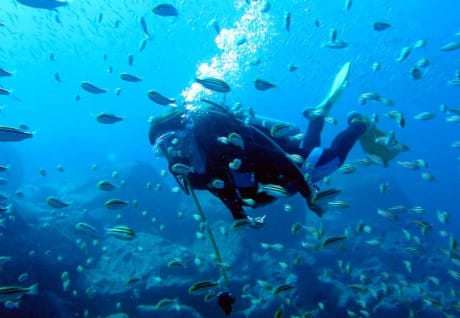 In on or under the water there are plenty of chances to get wet and have fun in Izu.
The Izu coastline is steep rugged, and breathtaking on both coasts.
Many hotels in the Izu Peninsula have ocean views or views of Mt. Fuji from the rooms and open air areas for guests to relax and soak it all in.
Izu Peninsula also has some interesting niche hotel options for cyclists and those travelling with pets.  
Checking into a hotel will give you the benefit of both western and Japanese culture,   providing facilities, such as onsen, that are more typically only found in Japan.
The port city of Numazu in Shizuoka is situated between Mt Fuji, Suruga Bay and Izu Peninsula.
Check Mount Fuji Travel to find and book activities in Shizuoka.