Introduction to Guest Houses in Izu
In Izu Peninsula Guesthouses are normally small, renovated traditional houses with rooms set up in a dormitory-style with futons or bunk beds.
Bathroom and toilet facilities are shared and the kitchen and living areas are open communal spaces. 
Most guesthouses have a unique style that reflects the owner's personality, interests and sense of home decor.
Some Popular Guest Houses in Izu
Guest Houses are a good option for those looking for affordable accommodation and a chance to interact and make friends with other guests in a casual atmosphere.
Often guest houses will have a small communal area with board games and books to leaf through that may have been left by other travelers, or local pamphlets and information.
Izu City is ideal for visitors who want to experience the best Izu has to offer in one place.
Ito City is a popular destination with an array of activities and attractions for all ages.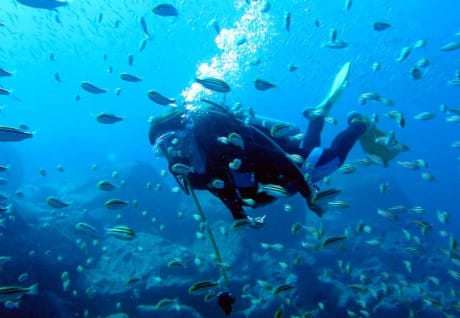 In on or under the water there are plenty of chances to get wet and have fun in Izu.
The Izu coastline is steep rugged, and breathtaking on both coasts.
Guesthouse
Similar to a minshuku, Japanese guesthouses have a homey feel and are a fantastic opportunity to interact with the owners and fellow travelers - sharing travel stories and taking advantage of local knowledge and experience to help enhance your holiday.  
The guesthouse owner will likely be a fountain of knowledge about the local area, bars and restaurants and in many cases will help you organise booking a meal.
For those who enjoy the social aspect of travelling or for solo travellers a guesthouse is a good option with affordable shared dormitory style rooms and common living spaces.
Check Explore Shizuoka to find more articles and information on Shizuoka.
Check Mount Fuji Travel to find and book activities in Shizuoka.