Rental Car & Campervan OPTIONS
One of the best ways to explore the natural beauty of the Izu Peninsula is to rent a car or campervan/camping car.  
Areas such as Minami Izu, Matsuzaki, and Nishi Izu on the West Coast of Izu are great to visit precisely because they are not easily accessible by train – Having your own means of transport really gives you the freedom to find those off the beaten track areas and enjoy them at your leisure.  
Campervan rentals are another fantastic alternative for intrepid travelers and are becoming more and more popular in Japan for travelers who don't want to be tied down to schedules or fixed locations every night. 
RENTAL CARS
Izu Peninsula has a variety of rental car options available at most major railway stations with choices to suit every taste whether you are looking for a budget option, SUV, or something more along luxury lines.
Visitors wishing to hire a rental car have a number of options - 
Hire a car from Narita Airport
Hire a car in Tokyo
Hire a car from Atami & Mishima Bullet Train Stations
Hire a car at one of the smaller local train stations such as Ito, Shuzenji, Kawazu or Izukyu-Shimoda
The primary pick-up/drop-off locations are based around the major train stations in Izu - Atami, Mishima, and Numazu have the most rental car companies on the Peninsula.
Other train stations such as Ito, Shuzenji, Kawazu, and Izukyu-Shimoda also have rental car offices making it possible to be able to get well out of Tokyo before taking to the road.
However, be aware that during the peak seasons - Summer and Kawazu Cherry Blossom in particular - and on weekends prior bookings are advised.
CAMPERVANS
With several good camper van rental options in Tokyo, you can pick up your rental and be in the Izu Peninsula within a few short hours.  
Japan is a camp-friendly country and you will find space for campervans/camping cars at most major campsites throughout Izu - check the Camping Page for more information.
There are a growing number of Camping Car and Campervan rental companies in Japan that provide bookings, information, and support in English to allay any fears or concerns that visitors may have about language difficulties.
Check the Blue Links Button above for more details.
Izu City is ideal for visitors who want to experience the best Izu has to offer in one place.
Ito City is a popular destination with an array of activities and attractions for all ages.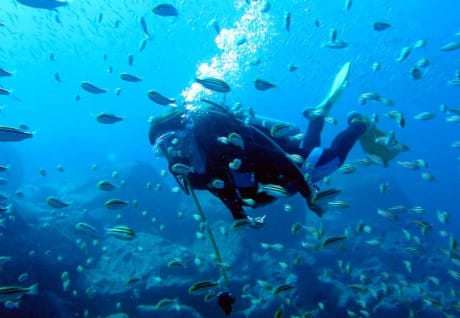 In on or under the water there are plenty of chances to get wet and have fun in Izu.
The Izu coastline is steep rugged, and breathtaking on both coasts,
At the Southern tip of Izu Peninsula is the historic beach town of Shimoda which is a gateway to explore Minami Izu.