Introduction to Matsuzaki
Located on the southwest coast of Izu Peninsula, Matsuzaki is an off-the-beaten track destination that rewards intrepid travelers with a range of activities and experiences. 
Matsuzaki is made up of two main areas, Matsuzaki Town and the Kumomi Bay area.
Highlights of atami matsuzaki
Matsuzaki port town thrived in the silk yarn business of the 19th century and the town has a unique history of craftsmanship which can be seen in some of the Jubun Iwashima School building, local Namako wall architecture, and the Chohachi Art Museum. 
Kumomi Bay area provides great views of Mt Fuji and attractions such as the Senganmon Rocks a volcanic feature forming a natural gate shape that is a popular spot for snorkeling and sea kayaking, and the 160 meters tall Mt Eboshi – the steep steps are a great test of your leg strength and cardio but the view from the top on a clear day is worth the effort.
Beautiful beaches, great seafood & marine sports make Minami Izu an exceptional destination.
Nishi Izu is a quiet coastal town famous for its stunning sunsets and spectacular coastline.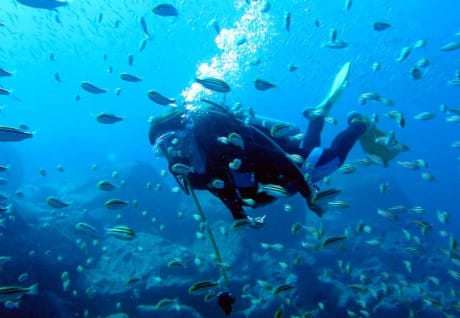 In on or under the water there are plenty of chances to get wet and have fun in Izu.
The Izu coastline is steep rugged, and breathtaking on both coasts.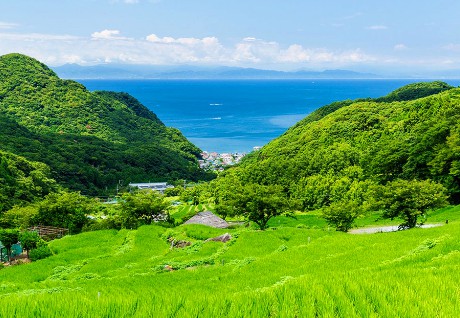 Just a short journey South of Mishima Station, the West Coast of Izu offers intrepid travelers a chance to get off the beaten track.
Check Mount Fuji Travel to find and book activities in Matsuzaki.