Accessible from Atami and Mishima, the Kannami area stretches from the plains of the Izunokuni area up into the highlands of the Hakone mountain range.
Kannami's diverse geography provides great terrain for a range of outdoor activities including hiking, cycling and golf and provides stunning views of Mt Fuji.
Kannami is perhaps most famous for the expansive views from Jukkoku Pass of Mt Fuji, Hakone and much of both coasts of Izu Peninsula.
Oratche organic farm is located in a secluded valley in Kannami and produces fresh milk, craft beer and organically grown vegetables for the local market.
Visit the Kannami Gateway 'Road Station to try some Oratche soft cream ice cream and pop into the Wasabi Museum and Mentaiko park for some uniquely Japanese culinary experiences.
The garden city of Mishima is blessed with fresh Mt Fuji spring water flowing through its streets.
Atami is a seaside hot spring resort town less than 45 minutes from Tokyo.
As a designated Geo Park Izu is blessed with an abundance of natural beauty.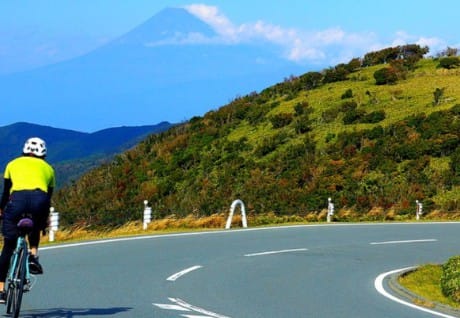 Izu is quickly becoming Japan's premier destination for cycling enthusiasts.
6 Superb Cycling Areas in Shizuoka
Cycling through rice paddies, green tea fields or along the coast are great options for cycling in Japan – quite often with Mt Fuji as your backdrop making for outstanding cycling experiences.
Check Mount Fuji Travel to find and book activities in Kannami.
"Dairy Kingdom Oratche" is a dairy farm for tourists located in Kannami-cho, Tagata -gun, Shizuoka Prefecture. 
Walk in the footsteps of Samurai by exploring the last remnants of the Ancient Tokaido Highway.